---
About Learning@Wales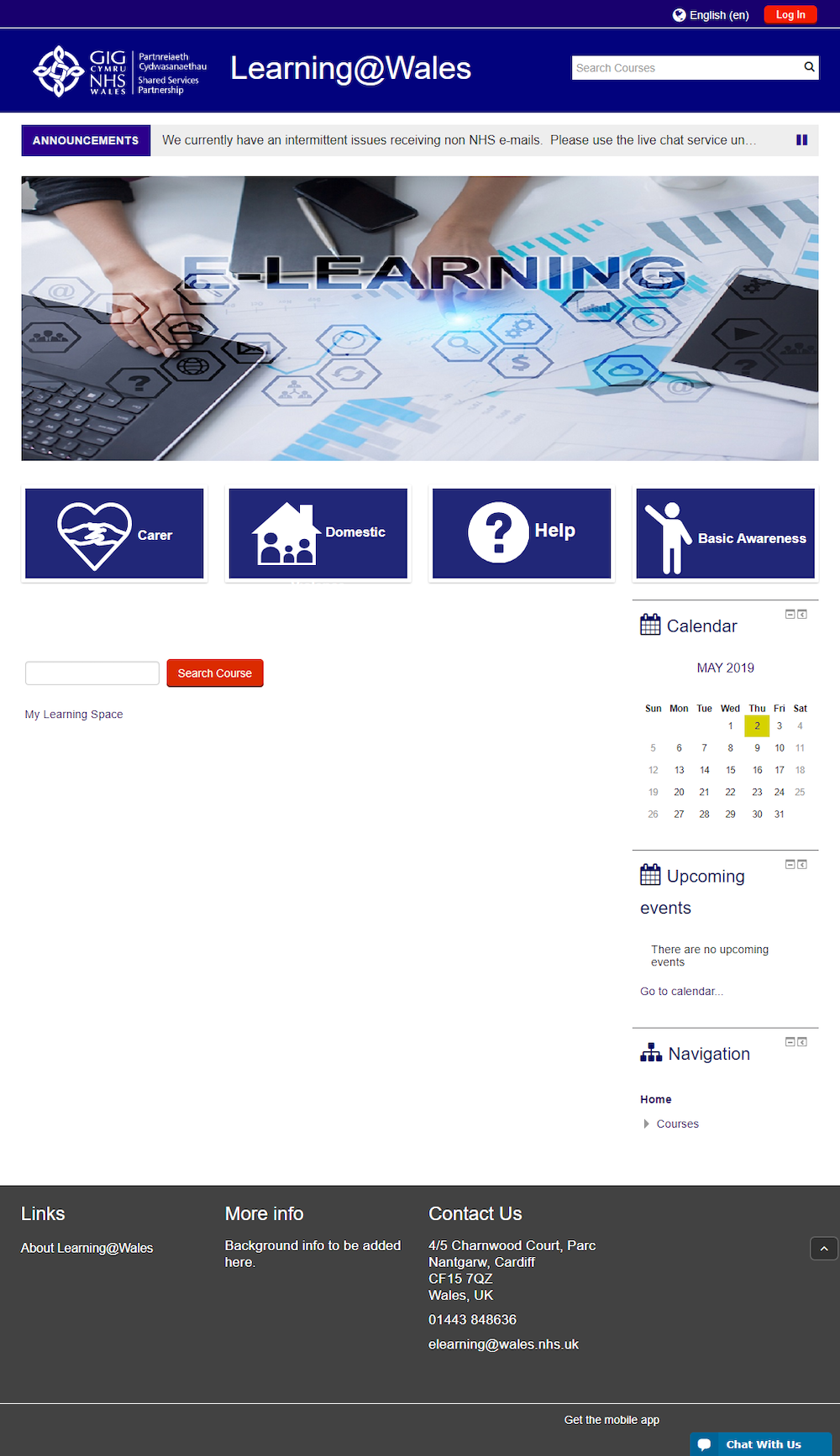 My Role at NHS Wales Informatics Service (NWIS)
My role at NWIS involved maintaining and developing the E-Learning platform for NHS Wales. The system is based on Moodle's Learning Management System (LMS) and Typical day-to-day tasks involve improving quality of the system through the use of software development skills, producing reports on the usage of the system for the SMB to make choices over, and keeping the system running efficiently.
---
---
---
More Portfolio Item posts:
---
Share your thoughts on: 'Learning@Wales':
👀 Looking for more content?
There's plenty more content to explore: